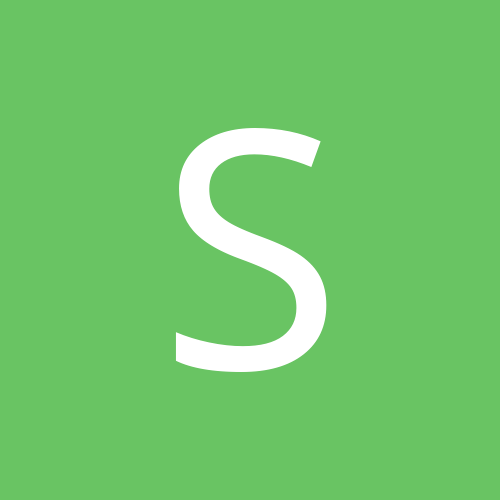 Content Count

180

Joined

Last visited
Community Reputation
0
Neutral
Recent Profile Visitors
The recent visitors block is disabled and is not being shown to other users.
Okay - thank you tomcctv. I'll have to check out the prices of these two - because if the pure curtain is less - then it will still accomplish my goals. I actually want to capture small animals - racoons / possums / skunks so that I know what climbing into my yard (or messing up my lawn).

I'm using purely as a curtain - mounted about 8' high under the eaves and looking "down & across" as a curtain to cover two doors and one window in-between - parallel to the house.

Thank you, TomCCTV. Might there be any advantage in using the Pearl Curtain Beam Detector - GJD141 vs the Opal XL? Jim

Thank you, TomCCTV. Is this available in the U.S. fairly readily to a retail client (me)? Jim

Hello, I believe that my PIR is failing, and I'd like to replace it with an equivalent PIR. Specifically looking for curtain PIR, small form / factor, operates on approx. 9-16 VDC (I have an existing 12V power supply. Will be mounted outdoors under eaves and well protected from weather. Need approx. 40" "look-out" range as vertical curtain. The item being replaced is a Visonic CH-1000. Thx, Jim

Hello - I've used three separate PIRs for a few years to trigger certain cameras. For a long time they were reliable. Now I'm wondering why one in particular is not working properly. My RECORD parameters can be all of the usual... (Motion, Alarm, Motion and/or Alarm, or simply Alarm). Even when I select only Alarm - I'm getting frequent triggers on that channel when I don't suspect there are any actual triggering events (heat, for example). This is a curtain PIR on the back of my home and I know well the area it's looking at. It will pick me up when I cross the PIR "path", but it's triggering many times both day and night when I can't imagine there is a cause. I've got zero "motion points" defined in the actual camera, and the cameras (two triggered by this PIR) do not appear to trigger by motion - as I would hope they wouldn't. So, I'm wondering why the PIR is doing what it's doing now - when the wiring is still correct to the alarm input terminal (as has been the same always). Any ideas before I consider a replacement PIR? Thx - Jim

Can someone tell me how my router's upload speed has influence on the ability of my wireless cams to connect with the "network? I realize that the upload speed has a very direct impact on streaming images "to the outside world" - but does an upload speed also influence a camera's ability to simply connect? I'm sure there's much more to it than I currently comprehend. Thanks much, Jim

Found this on Marketwatch this morning: "Commerce Secretary Wilbur Ross said in a written statement Monday that the U.S. government "will not tolerate the brutal suppression of ethnic minorities within China." The blacklisted companies include Hikvision and Dahua, both of which are global providers of video surveillance technology. Hikvision said in a statement Monday that it respects human rights and strongly opposes the Trump administration's decision. The company said it has spent a year trying to "clarify misunderstandings about the company and address their concerns," and that this will hurt its U.S. business partners."

HD908 - You seem to be a person of very small character - choosing to take every opportunity to belittle another contributor. You simply cannot resist taking a "pot shot" at another person who you disagree with. Even after the moderator cleaned-up my thread to eliminate the pointless / useless / child-like comments you are prone to post - one again you unleash trash. If you ever see a thread that I have initiated in the future, please feel free to stay out of the discussion. You are not welcome - and nothing you have contributed has provided one single benefit to me.

hd980 - I AM the OP. And, no, I do not want misinformation. I could care less about the discussion about whether some particular camera is PTZ or not PTZ. I also don't care whether the camera of previous discussion is indoor / outdoor, IP66 or IP10. What I do care about is the subject of my original thread - which is all about the effectiveness of newer cameras that contain a built-in PIR. I would like to learn about user's personal experience with retail cameras that have such built-in PIR. Are they happy with the heat detection, is the range effective for their intended usage, do they consider them reliable, etc. That was the intent of my thread - and I have yet to hear anyone comment on this. If you have personal experience with cameras that contain a PIR, then I'd love to hear from you. Jim IMO - TomCCTV has provided a lot of helpful and useful information over the years. Even if he made a mistake (which we all do), let's not get fixated on beating him up. Thank you to the moderator for cleaning up this thread to help keep it focused.

Hi TomCCTV - thanks for your reply. I'm not actually looking for the camera that the other person referenced! I'm looking for something equivalent to what Swann sells, which is not a Hikvision any longer. I have the 2DSC Cams - or something along those lines - an 8 CH NVR w/ 8 bullet cams. I've been very happy with the build quality of my 2 MP cams. But, I'm interested (for the coolness factor) of the much higher resolution available nowadays. I'd love to have the 8 MP (4K) cams, or perhaps a combo of the 5 and 8 MP cams. I've observed that a handful of Mfrs are now selling their cams with the integrated PIRs. So that's what I'm trying to understand - the effectiveness of those PIRs. I have to believe that my own PIRs (Optex LX402) are far better than what's crammed into the cam housing. Unfortunately, the newer NVRs do not have the alarm panels that mine does - allowing me to integrate the PIR w/ the NVR. Thankfully, my old NVR8-7200 (Swann) is still working very well. I just wish I could have the same, but w/ higher Res. Jim

Does anyone have any experience with retail IP cameras that have integrated PIRs? I'm thinking of cameras capable of 3,4,5 and 8 MP resolution. I see some on the market, but would be interested to hear from someone who owns some of these - especially in regard to the effectiveness of the PIR. I currently have very nice quality separately powered PIRs to control alarm notifications to set recording on a few of my cameras. But, this required extra power supplies for each PIR, and add'l effort over and above the camera installation. If I were to replace my NVR one day and upgrade for higher resolution, I might like to consider a camera that contains its own PIR. Thank you, Jim

Has anyone had any experience with the Swann NVR 8580 and their HD cameras? At some point I'll upgrade from my 2MP cams to either 5MP or perhaps the 4K system. I do like that they've integrated the PIR into each camera to work in conjunction w/ in-camera motion. I also like that with the 4K cams there are also analytics available. I searched the forum for this model and didn't find any results. Cheers - Jim

If you can log into the cameras, you'll find a menu that lists the range of resolutions to which they are capable. But, more importantly, that same info is also in your NVR - likely under the "Record" menu and resolution. In my case, my cameras may be able to produce 3MP images, but the NVR can't do anything with it If my older system didn't work as well as it does (even at 2MP), I'd quickly replace with newer. I really like the Swann 8580 - I believe it is - that comes with 4MP cameras, but can handle higher as well - which then unlocks the door to some pretty cool image analytics. I think it's 4 or 5MP basic, and 4K (8MP) with addition of 4K compatible cameras

I can't answer your question, but do make sure that your existing NVR can process the higher resolution camera. I have the NVR8-7200 - which came w/ 2 MP cameras, but I'm pretty sure that the NVR (such as yours) can't scale up to the 4 MP imaging. I wish it were that simple!! Good luck.