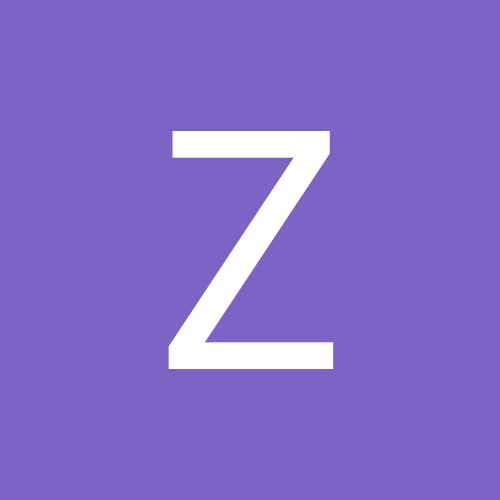 Content Count

50

Joined

Last visited
Community Reputation
0
Neutral
Still a no go. I have tried doing so with the same results.

Super odd issue is occurring here. Possible chronic. Symptom: Whenever user attempt to use the WEB Gui user will get a "Live View Failed" error. This happens anytime the user attempts to use any portion of the GUI which has a video feed. (Live View, Changing Motion Settings, Changing Video Settings, ETC). This occurs both when using the web GUI of the NVR and the Camera web GUI as well. It spans across the entire system. Even spanning to off-brand Hikvision cameras, Annke (Model: I61DR) that use the Hikvision web client (WebVideoActiveX Control- HANGZHOU HIKVISION DIGITAL TECHNOLOGY CO., LTD. 3.0.6.27- WebVideoActiveX.ocx). User noticed when trying to change the OSD setting using the web GUI. When attempting to do so using IVMS-4200 program will occasionally freeze/crash. This NVR is not an eligible candidate for the 4.0 upgrade yet. Platform Hikvision DS-7716NI-E4 / 16P -Firmware: V3.4.98 build 171121 -Encoding: V5.0 build 170830 -Web: V4.0.1 build 170814 -Plugin: V3.0.6.27 Hikvision DS-2CD2142FWD-I -Firmware: V5.5.53 build 180730 -Encoding: V7.3 build 180409 -Web: V4.0.1 build 180423 -Plugin: V3.0.6.38 System Environment: Windows 10 Pro 4.00 GB Ram 64 Bit Tired to uninstall and reinstall: -With Antivirus and Firewalls disabled -In administrator mode -Full uninstall delete registry keys and reinstall in admin mode -Full uninstall and reinstall in windows safe mode -Full reboots of all cameras, NVR, client computers -Tried this on several other window 10 Machines with similar specs one machine had 8GB of ram with same OS specs. -Network firewall was also bypassed for testing and the issue still occurs. -Used used another brand Test Bench IP Camera that laying around (Amcrest Shield), was able to install the web client tool and access all features of the GUI on the affected systems. -Ensured Add-on was enabled -Tried IE Tab in Chrome: no go -Ran IE in Administrator mode Anyone else having this issue?

Equipment: NVR Model: DS-7716NI-E4 / 16P Firmware: V3.4.2 build 160205 Encoding Version: V5.0 build 160201 Camera Model: DS-2CD2142FWD-I Firmware: V5.4.1 build 160252 Encoding Version: V7.3 build 160525 Issue: Gaps in recorded video Summary When viewing video, parts of the video is missing from the recordings and the timeline shows gaps of missing video. The amounts of lost video varies and this issue occurs on all channels of the recorder. Affects Hikvision and other brand cameras. Video is lost, Ivms has no video for the gaps in the timeline and viewing through the web interface does not show video for these gaps. Playing back the video it will just skip the section as if it was not supposed be be recording. Cameras are connected into the NVRs POE ports. No utility power is lost during these periods of missing video. Recording schedule shows 24 hour recording with NO gaps. Gaps are NOT all at the same time and occur at different intervals and on different channels at different times.

I was able to get the issue resolved, I had to play around with the cameras user accounts.

Thanks for your reply, however.... I have tried this and the camera feed never comes in. See the attached screen shot.

Equipment: Hikvision DS-7716NI-E4 / 16P (Firmware: V3.4.2 Build 160205) Several Wi-Fi Connected Onvif cameras So I just installed a new IP camera system, we have 12 cameras up and running. The twelve that are running are connected to the NVRs built in switch and are using the plug and play option. The NVR is connected to the network using the network port of the NVR and assigned an IP address of 192.168.1.34. All of the Hikvision cameras connected to the built in switch have IP addresses between 192.168.254.2 - 192.168.254.13. Typing these IP addresses from a pc connected to the 192.168.1.X network will not connect. What I am looking to do is connect some Wi-Fi cameras that I have to the NVR system. However they are going to be connected on the Wi-Fi network which is connected to my homes router (192.168.1.X scheme). I have tried: Setting the IP addresses of these cameras to 192.168.254.X- No luck Connecting the nvr's switch to the network switch of the 192.168.1.x network- No Luck Virtual Host is enabled also on the NVR How do I add Wi-Fi cameras to an NVR which has a built in POE switch? Thanks for any help

So I downloaded two clips one that was about 1 minute long it passed. I downloaded another clip from the same day same channel that was about 8 hours worth of video "falsified" came up.

We have the watermark set up in the encoding setting page, when I run an exported video file I get "Falsified" as a result. This occurs for both video exported through the web user interface and using SmartPSS. DVR Firmware: 3.200.0002.2, Build Date: 05/23/2014 SmartPlayer 3.34.0 Latest Version of SmartPSS This happens on all recorded channels.

Yea the hybrid dvr part of the system. I cant attach onvif cameras and get motion detection. Also I would like all web connected devices to have the latest patches.

I am wondering if my hybrid dvr has a firmware update. Here is what I have gathered. System Version: 3.200.0002.2, Build Date: 05/23/2014 Model: DVR7816S-U How do you know when a new update has been released. My contractor who sold me this unit will not return any calls or messages.

I have a crazy question. We have a GE Legend PTZ camera. I also have a Kalatel Controller and IO box. Dahua Hybrid NVR/DVR https://www.google.com/search?q=ge+legend&ie=utf-8&oe=utf-8# I am wondering if its at all possible to have both the Kalatel PTZ control joystick and my DVR hooked up to the dome. Currently the dome is set in Pelco D Protocol, my dvr does not support the Kalatel Protocol. The dome works great in Pelco D with the DVR, I just feel bad since I have a joystick and IO box which is not hooked up just sitting there collecting dust. Also when you are not able to access the OSD and configurations when the dome is only connected to the dvr. The camera is wired with cat5 cable for PTZ, it has extra wires if needed. Anyone have and experience with this?

I got it all worked out. Apparently the Smart PSS software running on my pc the entire time was causing the camera to record another channel when motion was detected. This setting was only evident when looking at the camera configurations on SmartPss. I believe that's why I kept having this problem even after a factory reset.

My hybrid recorder http://www.dahuasecurity.com/products/dvr780478087816s-u-460.html will not detect motion all of a sudden. 36 channel version 16 analog/16 ip So far I tried swapping cameras, doing a factory reset and playing with the motion settings options. This just happened and the unit used to detect motion. Its only happening on channel 6 so far. The strange thing is that the dvr will show on screen that motion is detected but will not mark it as a motion event. When I go to search video, it will not list any motion events for channel 6. The strange thing is about a few week ago it kept saying video loss on that channel and I swapped cameras and it stopped. The setting for motion match the same setting of another channel which has no problems. My DVR is running System Version: 3.200.0002.2, Build Date: 05-23-2014

Do you have one that you would recommend. We are looking for a pan tilt and also one that is stationary. We need them to be wifi.

This camera is just to watch the dog when we are not home. The setting are okay by the looks of them. How do I get the dvr to detect motion events? It will on analog cameras.