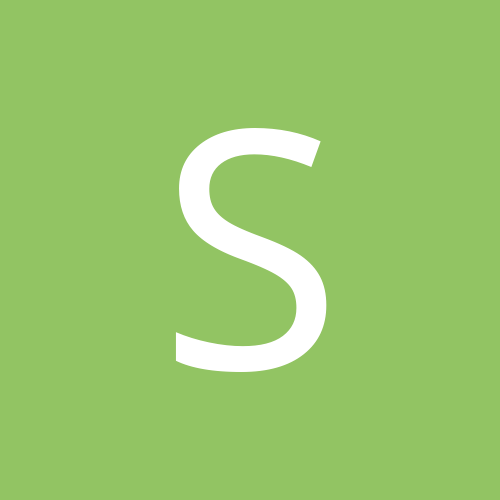 Content Count

125

Joined

Last visited
Community Reputation
0
Neutral
you probably have to enable the IP camera ports. Go to the menu, then Camera, then CAM TYPE, then on the right column, look for the IP box, check it and restart the DVR, you should then be able to see the camera registration option to add ONVIF cameras reference: http://dahuawiki.com/ConnectIPCtoHCVR Did you use XVR5x08 or HCVR5x08? you might have uploaded the wrong firmware, which would be weird becase the system usually returns an error if it's the wrong firmware. You might need to "telnet" into the unit to upload the correct firmware. Others here can help you with that since I don't know how to do it.

I was able to get my hands on the OEM version of the Dahua firmware that's supposed take care of the "hacked" issue that just came out again recently. I have a list of the model and versions that I currently have. I'm going to setup a folder on a cloud account and provide links to those that ask: HCVR HCVR5104H V3.200.0001.30.R.20170807 HCVR HCVR5104H-V2 HCVR5104H-S2 V3.200.0004.11.R.20170417 HCVR HCVR5108H V3.200.0001.30.R.20170807 HCVR HCVR5108H-V2 HCVR5108H-S2 HCVR5208A-V2 HCVR5208A-S2 V3.200.0004.11.R.20170417 HCVR HCVR5116H-V2 HCVR5116H-S2 HCVR5216A-V2 HCVR5216A-S2 HCVR7108-V2 V3.200.0004.11.R.20170417 HCVR HCVR7416L HCVR7416-S2 HCVR7816S HCVR5432L HCVR5432L-S2 HCVR5432-V2 HVCR5832-S2 HCVR5832 HCVR7808 V3.210.0001.0.R.20160322 HCVR HCVR5416 V3.200.0001.21.R.20170731 HCVR HCVR5104H-S3 V3.218.0000001.2.R.170808 HCVR HCVR5108-S3 HCVR5208A-S3 HCVR7104-S3 V3.218.0000001.2.R.170808 HCVR HCVR5116H-S3 HCVR5216A-S3 HCVR7108-S3 V3.218.0000001.2.R.170808 HCVR HCVR8816S-S3 V3.218.0000.0.R.20170613 HCVR HCVR7116S-S3 V3.218.0000001.2.R.170808 HCVR HCVR7104-4M HCVR7208-4M HCVR7108-4M V3.218.0000001.2.R.170808 HCVR HCVR7216-4M HCVR7116-4M V3.218.0000001.2.R.170808 XVR XVR5X04 V3.218.0000001.2.R.170808 XVR XVR5X08 V3.218.0000001.2.R.170808 XVR XVR5X16 V3.218.0000001.2.R.170808 XVR XVR5416 V3.218.0000001.2.R.170808 XVR XVR7416 XVR5832 V3.218.0000001.2.R.170808 NVR NVR41XX NVR42XX NVR44XX V3.203.0000.0.R.20170612 NVR NVR52XX NVR54XX V2.616.0000.0.R.20170922 NVR NVR608-XX NVR6XX-4K V3.210.0003.0.R.160714 NVR NVR74XX NVR78XX V3.200.0000.0.R.20160412. DVR DVR5104H V3.200.0001.28.R.20170802 DVR DVR5108H DVR5208A V3.200.0001.28.R.20170802 DVR DVR5116H DVR5216A V3.200.0001.28.R.20170802 Configuration Tool Config Tool (new) Config Tool (old) Here's the link on a dropbox that I created just to distribute these to the masses...Hopefully it can help you guys out. REMEMBER: ADMIN AND 888888 PASSWORDS MUST BE CHANGED. IN CASE THE UPGRADE DOESN'T DO IT, MAKE SURE YOU "DEFAULT" THE SYSTEM AFTER UPGRADE. https://www.dropbox.com/sh/1rxrp74581w6jf4/AAC_3juDKNWTzua4tURGjQ17a?dl=0

if you get a dahua cvi dvr, the new ones give you the option to convert 1 or 2 channels to IP, so if you get a 16ch system, you can install up to 14 hd-cvi cameras and add 2 ip cameras if you wish. I'm not sure if the lorex branded dvrs support this feature. the recording from the cvi units at 15fps is fine, just make sure you get 2mp or better cameras, because the lower ones are only 720p and the picture quality is lacking. www.dahuasecurity.com research the forum and the different options, and don't worry about the internet speed, like tom said, it only matters for remote viewing.

I have a Digimerge DH-238000 touch DVR. Client lost the password, I tried the six "0" and many other combinations. I know the company no longer exists, but I'm hoping someone knows if there's a way to reset the thing back to factory specs, or if there's a master password for cases like this... Thanks,

They are both Chinese so..

I'm pretty sure is Dahua....

Take Zmodo out of that sentence and either one you get you will be alright.....

Essentially this is what the client wants to do: They have a members only place. They want a system that when the member comes, he has to scan a card at the front door to gain access, as long as his "dues" are paid up to date. There is to be a monitor in the bar area where the bartender can see if the member is active, late, or past due for payment. I know this is a IP cam talk, but most of us don't only do cameras, so I figured someone else might have run into something like this before and can give me some sort of start on where to look. Thank you.

Can you please elaborate a little more?

Really? Well good thing since one of my distributors carries them.

I need some help figuring out what equipment I'm going to need to use to make this project possible. I have been hired to install a camera system at a condo complex. I know where the cameras are going, but the problem that the condos are townhouses, 2 per building, divided into 30 separate units. so the system must be wireless, and support HD cameras of at least 3MP. I want to use 1 Licence Plate camera, three 3mp or better PTZ night vision cameras. I will probably look at both Dahua and Hikivisioin NVR's and cameras. I refuse to work with PC based units. The recording and monitoring will be in the last building of the complex, I have attached pics and locations, where camera 5 is, is where the DVR or NVR is going. My main question is, what can I use to transmit the signals? everything will have power, the electricians will take care of that, but I an torn between some sort of radio signal fowarding, which I don't see possible using I.P cameras, which mean that I then have to downgrade to CVI or SDI. Or can I utilize some sort of WiFi array to get the signal from one end to the other? Help please. Entrance, next pic is on the far end, look for the blue truck. distance is about 1000ft. pic is of rear of the house shown in the pic, this is where the DVR or NVR is going to be located.

The way this guy is demanding answers and the way he says things, including telling someone that his questions are irrelevant? F him. even if I had a solution, I won't give it to him on principle.

....and you better know who you are buying from and have the proper funds to get the equipment too. Analog cameras are no longer being manufactured in the scale that they once where, since analog HD over coax is prevalent, SDI, TVI, CVI, AHD, and whatever else they decide to come out with. As for asking for "proof", you are not going to get it like this, you can ask instead who has had good experience with this brand or that brand, but to demand proof, you better be buying them from that person.

is a LOREX ECO2. I have looked for one, but nothing. I really find it ridiculous that these manufacturers don't have a piece of software for instances like this.