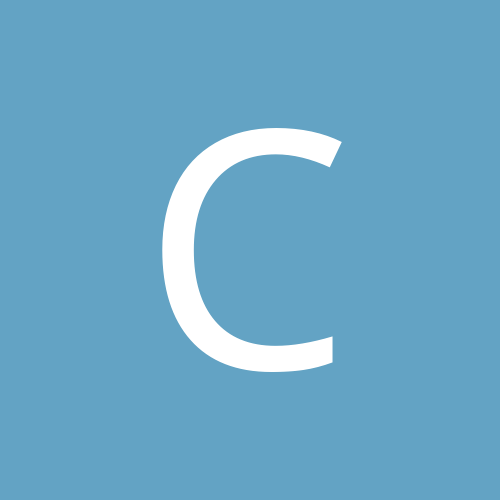 Content Count

17

Joined

Last visited
Community Reputation
0
Neutral
Larry: Please add me to the Integrators group ~Thanks.

cheri replied to shivcam's topic in Geovision

Andy: I'm having the same issue and tried what you suggested but it didn't help. The only way to get a decent picture is to uncheck the DSP Overlay on the System Configuration option but then when in Full screen the issue is back. By the way, this DVR has been installed since 8/07 and working fine until now. Please let me know how to fix. Thank you.

Is there anybody out there that's a Lenel VAR?

Here's the strange thing....we've got 2 7625's at this location with one working perfectly. We also have 3 17x's there & those are fine too. I don't get why one 7625 works great and the other one doesn't. We've worked with Lilin, they've shipped us out a replacement cam, a replacement cable that connects the exterior housing to the PTZ but still same issue (unable to consistantly control/touring goes off on it's own). All cabling & power tested fine. As soon as I get my hands on 8.2 I'll upgrade, but I've got my doubts if this is really the issue... What do you guys think?

Have you verified the printing mode with HyperTerminal? I can email you instructions if you'd like.

GeoVision first advised me to do the below: Please rename the following Old files, 1.C:\GVXXX\PTZSetup_new\info.ini rename to info_old.ini 2.C:\GVXXX\PtzConfig.dll rename to PtzConfig_old.dll 3 C:\GVXXX\PTZReadIni.dll rename to PTZReadIni_old.dll Then unzip and copy new files to the following folder , 1.lilin7625.ini copy to c:\GVXXX\PTZSetup_new 2.Info.ini copy to c:\GVXXX\PTZSetup_new 3.PtzConfig.dll copy to c:\GVXXX 4.PTZReadIni.dll copy to c:\GVXXX 5.GV_GeoPTZini.dll copy to c:\windows 6.GV_AccessIni_Memory.dll copy to c:\windows 7.JxIni.dll copy to c:\windows Restart GeoVision t have this setting take effect. But now I see that they have included the fix on 8.2:Support for new domes: Pelco Spectra Mini Dome (SD4-WO), Pishion 22X, VCC5i, Lilin (PIH-7625), Messoa (D-700 series) for PTZ tracking and VIDO (G65) for PTZ tracking If anyone has experience with this issue please let me know.

Has anyone been told that there is a known issue with the Lilin 7625 & GeoVision? If so, any idea if there's a fix?

Thanks for the update JOINDVR.

Here's a couple of pictures that may help explain. The cams are criss/crossed. The "Exterior South" cam got the car coming in but even when the car backed up closer to it to leave, it didn't record the event.

yeah, but here's the deal: Camera catches the car as it comes in but doesn't record it leaving. It would have to leave the way it came in. Another camera caught it coming in & leaving. Any idea why it would record it one way but not the other? If you'd like to view the video let me know. Thanks.

We recently installed a GV658 (8 channel/60FPS) with the following specs: Intel DG965WHMKR Motherboard Intel Core2Duo E6600 2.4GHz 1066MHz FSB 1GB DDR2 667 MHz Memory 18X DVD+-R/RW Combo Drive Western Digital WD2500KS 250GB SATA Hard Drive ASUS EAX1650PRO PCIe 1650Pro 256MB Antec NSK4400 w/ 380W Power Supply Microsoft Windows XP Home w/ Service Pack 2 Ran into an issue where a camera didn't record all of an incident and one did. Both set to 7 sensitivity. I checked with my GeoVision card distributer but they had no idea. I'd like to submit the recorded video to this forum. Could someone advise how to do this? Any feedback would be appreciated. Thanks.

Hey karnos.....were you able to solve this issue? Just curious cause we're having the same problem. Any help would be appreciated. Thanks!

cheri replied to ClosedCircuitCom's topic in Geovision

ClosedCircuitCom: I know it's been quite a while, but did you ever find out about this? We just ran into this & can't seem to find anyone who even knows what Biphase is. Any help would be appreciated! Thanks.

Anybody have issues with v 8.01 rebooting and then locking up on start up? Apparently GeoVision has a patch for it(P200706133006) just curious if it's fixed the problem for anyone else out there? Thanks.