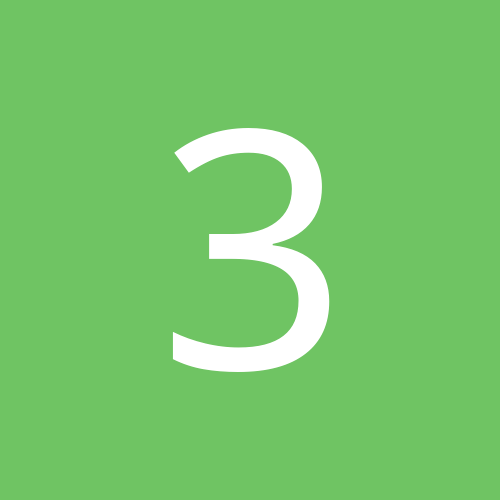 Content Count

740

Joined

Last visited
Everything posted by 3RDIGLBL
Oh ya I'll be there.....gotta break up this long cold winter, and can't wait to see some of dat technological eye candy Be there from April 1 - 5

Tell you what fenderman....this past week we ran about 2000' feet of wire in a building face down in blown cellulose. You are darn right we charged over 30 per hour to run cables and you want to know how much we charged.....I'll tell ya.....$100 per hour cause I had two techs in that crazy attic. Didn't see the customer wanting to jump in that attic, and oh the building we worked in is an old building with open electrical boxes and live wires all over the place, I drilled a hole in the soffit and my tech snapped a picture of how I skinned a 400amp mains pvc jacket with my drill bit that was illegally run through a two layer soffit no one knew about. Those that want to do this themselves and go purchase a budget system are customers or people I'd rather not deal with anyway. And if they call me for help it's an easy $75 per hour for ignorance to save a penny. This is my lively hood, I have employees who are not collecting from the state and we charge what is fair and that pays for our vehicles, insurance, mortgage and rent. I had a customer call me this morning on a Sat when I was having my coffee and they are only 1 mile down the road from me. He had a burg system that was not installed by me but I fixed his issue in less than 5 min....again easy $75 and why....service in a jiffy and you bet your arse had he called my competitor it would have been a couple bills I'm sure. Conversations like this are the reason why I don't comment on here much anymore. I gotta eat man so if someone on here don't know how to configure an IP system then go pick up a book or get advice from someone else willing to share what they have learned over the years. I pay for our education as well as my tech and we travel where ever we need to go to get it. Why the hell should I give what I paid for away for free. Just please make sure you DMZ your servers so that I can charge for a service call to go fix the tard mistake Signing off again for a while. Peace Out

Welcome back Chuckyyyy ! not really back....I lurk but it's all the same el cheapo stuff that this site has seemed to turn into. Don't want to comment on the design copying Dahua cams or the Swann, Lorex etc big box store systems that my grand mother can go purchase on her way to buy milk at the grocery store the ones who buy those can call the toll free number in the instruction manual and ask the expert on the other end of the line how to connect there $300 megapixel ip camera system so that they can see which dog is pooing in their rose garden Before I get hate replies....I'm just joking around...we all learn someplace and at least people are trying to get some good advise. Frustrates me when some folks reply who have no friggen clue what they are talking about but at the same time I guess is the reason why I'm in business. So all you folks who give bad advise keep doing it because it's good business... Peace

Ideally you should us a VPN At least this will narrow it down to just the NSA having access to your system

Yes, looking forward to the show and everything else......

Figured I would start the 2013 poll for who's going to ISC West this year. I'm all registered and anxious to go. First year was awesome and I'm hoping this year is awesomer!!!! Show is April 10-12 for ISC West (April 9-11 SIA Education at ISC West) Hope to meet up with some familiar peeps...

OMG this is just how a bug light is to a mosquito....I saw the thread title and just had to click on it. Just what I figured ZAP!!

FOR SALE QTY 4, brand new, never taken out of the box I purchased these in a quantity of 4 and they come without a hard drive but a single drive up to 3TB can be used. Click on the image for a PDF file of the unit. It's like a 2M file so be patient it will show up. Price each is a firm $295 plus shipping PM me if interested, forum members have first dibs before going up on ebay.

DEAL OF THE CENTURY!!!! I've had a couple bites but no takers so here is what I will do for those folks that would like to purchase all of them. I will knock $75 off each which is below cost (yes taking a loss here folks!) for a purchase of all 4 units. So here it is...... $880 for all 4 plus shipping, my kids will have to go without food for a few days but they'll get by.....jk (I got no kids ) pm me

Last chance....these are brand new and a good chance to get into HD-SDI for short money. Add your favorite drive and cam of your choice and your off into the realm of megapixel without all the complicated IP jargon someone new may run into.

AK357 answered 2/3's of what you asked, thx AK. As far as customer/technical support it is straight forward but I would provide you the supplier info and you can contact them for support. If someone wants all 4 I'm willing to take a loss to free up space on my shelf just PM me to work something out. Again these are completely new, never opened units.

Simple google search.... http://www.newegg.com/Product/Product.aspx?Item=N82E16833996073&nm_mc=KNC-GoogleAdwords&cm_mmc=KNC-GoogleAdwords-_-pla-_-Wireless+Accessories-_-N82E16833996073&gclid=CPP-u--N7rUCFcxDMgodNHoAWA

Yes there is an IR_OFF command.

I've seen these charts but never save the links Anyone have a link to a dispersion chart for infrared illuminators. In other words......for a 60 degree illuminator what width would it cover at 30 feet how about at 60 feet etc and what if it were a 30 degree illuminator. Thanks

Dear Sir, Yes, this function is not yet implemented. But for sure it will be. I am reviving this one! I sent an email over to JVSG about this as well but thought i would post here also. This is still a concern to me and back in January it seemed like it would be implemented yet I don't see it in the release notes of what's new that I can export a complete project. It's always been a screenshot of what is viewable in the grid design area so that made the image very low quality and not really a good printable design for a customer when you had to shrink the image to fit in that small space before making the screen snap. Was hoping we could export the whole "finished design" high res image if we were able to import it we should hopefully be able to export it right? If it has been implemented AWESOME!!!! and if not then I'm not upgrading yet because this is what erks me about the program as it is now even though there is all that other cool new 3D looking features. UPDATE: I found this in the update section. In the next versions 7.1 or 7.2 of IP Video System Design Tool: •more 3D test objects •support of large AutoCAD site plan / floor plans • export of large Site plans in high resolution •advanced export functions •direct printing •new options of camera zone visualization Problem is it took about a year, maybe more, to release 7 so how soon will 7.1 or 7.2 come out in which will allow me this important function? Why didn't this get put into this first release? I like the tool because of what it allows you to do so I'm not knocking that but for us we use this as a sales tool as well and would very much like to include the high res site design for project proposals.

I've got a lot of these installed and I cringe everytime I have to touch them again. 2 AXIS does not help either. Anyhow, It seems you have that lens all the way up, unless it's mounted to a wall. No need to capture the ceiling and vent work unless you want to watch someone scale the rafters Try lowering the lens a little and use a lint free cloth to be sure there is no residue or particles on the rubber lens gasket. As I mentioned I have a lot of these installed and do not have too many issues with the same type glare you have here. It's tricky to adjust these but after a couple of them you get used to the tricks to align them. I do find them noisy at night as well. Lower the AGC helps a bit and of course bringing the shutter to 1/5 does as well but any movement at all is a complete blurr at that speed.

Ya....Arecont and exacqvision are not a match made in heaven that's for sure. I've had many connection issues myself. Wireguys mentioned Avigilon fixed the issues his customers have had but I have an Arecont bullet camera here at the office with Avigilon where I run into random connection issues. Overall Avigilon is leaps and bounds ahead of exacq when connecting with Arecont I found as well. I point to the camera but I seem to run into random Arecont issues often and not with just connecting If you need a 30 day demo of Avigilon any of the Avigilon guys on here, including myself, could hook you up so you can take it for a spin and be amazed for yourself Just saying LOL!.....

Curious, 20 clients watching all these cameras? Holy bandwidth nightmare batman.... I hope these 20 clients are internal LAN at least or you have one heck of an upload pipe. You didn't say what type of Areconts but your question was what is the best. I am so against Milestone based on past experience that I'm not even going to comment. I assume you have exacq going now so my question is what do you dis-like about exacq that is making you want to switch? 20 clients is a lot for any VMS really so some serious bandwidth management is needed and is usually where secondary (sometimes more) streams come into play.

3RDIGLBL replied to LittleScoobyMaster's topic in Geovision

OK, this is where industry frustrations kick in. I have customer who who has had a Geovision system installed for the past 4 years (GV1480) and this DVR was also hosting a Keri System Access Control Database so that the customer could remotely add and remove users from there access system. As I said all was good until recently when the hard drive finally kicked the bucket...(controller card to be exact and yes we did try replacing that but there are too many versions out there). Customers options were limited...but one thing for sure is Keri Systems does not support the old software version they have anymore so they were required to upgrade to the latest version which (MIND YOU) only supports a 64bit OS. Been working on rebuilding this system today and I could not get the damn 1480 drivers to load so after further digging found that I don't believe there is a 64 bit driver for it. So now we're in a pickle, use an unsupported access software and downgrade to a 32bit OS or change out the GV card for something that does support a 64bit OS and be able to use the supported Keri System software. Either way there is an expense here and a severe PITA decision to make. Anyone know of a 64bit driver for the 1480 card? I think it is the A version seeing it has an RCA video out connector on it. ****EDIT**** Found my answer on ezcctv forum. Minimum is version is V3.1 and my card is V2.01. Looks like I'm SOL Versions of GV-600A/GV-650A/GV-800A Cards which support Windows 7 (64-bit) and Windows Server 2008 (64-bit) are V4.20, V4.21, V4.22, V4.23, V4.33, V4.47 and V4.45. Versions of GV-1120A/GV-1240A/GV-1480A/GV-1008 Cards which support Windows 7 (64-bit) and Windows Server 2008 (64-bit) are V3.1, V4.2 and V4.21.

Ok so you had one evening to mess with it. What's your take? Can you make out anything in low light that travels faster than snail pace because as you know it is is important to see your car in the driveway under starlight but not as important to see the person breaking into it unless they stop and smile at the camera.

I've been using Zytel for years. 15.4w per port across all 8 ports with a GigE uplink. Switch is layer 2 and we have had zero issues powering any Poe devices. We have many of these switches at capacity with no problems at all. http://us.zyxel.com/Products/details.aspx?PC1IndexFlag=20040520161143&CategoryGroupNo=B191241C-31C6-465A-A199-C7B3BB0F9248 I've also used some of Netgears 24 port switches with 12 port POE without issues.

Bout time....you've been foaming at the mouth for a while now " title="Applause" />

Wow a small typo and poor wireguys gets a pounding LOL!!!!

Just remember to never use that word when speaking with a customer!!!!! We prefer the term "inexpensive"! Cheap implies well you know...........

Maine. It 65mph starting mid-Maine South and 75mph north of there. It's all wooded and the gaps between exits is long. Was always long and boring and doing 75 was the norm anyhow except now they made it legit. I set the cruise to 75 exactly but even the slightest incline causes the van to downshift. Really not built for all roads lol!