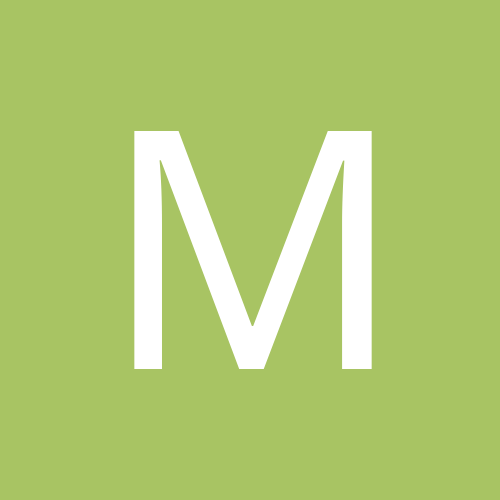 Content Count

320

Joined

Last visited
Community Reputation
0
Neutral
I can't say specifics as I've never used ivms but did you set up a recording schedule.

I agree with the others that if you only want one camera, it may be a good choice to save the money on the nvr but if you must have a single camera and an nvr and you want to keep it under $750, you can go with a Hikvision DS-7604NI-SE/P which has 4 poe ports and 1TB HDD for under $350 and a DS-2cd2632f-I for under $300. This is a 3MP camera and is varifocal which will give you a little more flexability on where to mount it.

80mA seems low but if they so. Try it with that power supply. Worst case, it won't work. Using a 1A or greater would be reccomended though.

Seems like it should work. Best tging to do is give it a test. If you'd rather not cut the balun's cable to test, you can pick up a cheap adaptor at radio shack with a female rca and hack that. http://www.radioshack.com/product/index.jsp?productId=12475707

On many cameras, it doesn't what the polarity is on dc power in.

Thanks That's good to know. I've used only two different fisheyes. I've used Geovision which work pretty well as far as panning and presets go using their software but I haven't tried them with another vms. I've also just recently used vivotek fisheyes with the VMS we use on jobs and found them not user friendly. But I haven't messed with them too much. I haven't used any Axis cameras yet but it seems to me, they are the superior brand in most ways. What VMS are you using the fisheye with.

He's not using it for ip cameras. He's running cat5 with baluns for analog cameras.

Also, are these cameras wdr because if your settings on that are too high, it can introduce noise in the night time shots

Utp is unshielded twisted pair in America. (Stp is shielded) But I see from a quick google search that the term universal twisted pair comes up a good number of times. Is that the European term?

Just remember when purchasing that DVR that it doesn't come with a hard drive at the initial price. You just have to add it in when buying.

I'd say the best solution is getter a dvr that better suits your needs One other possible solution may be to use an old pc with a dvr capture card, use BNC splitters so your cameras will go to both the dvr and the PC. Use the dvr for recording and the PC for better motion triggering.

POE would use those pairs as well Only passive Poe would. So don't use a passive injector. Use a Poe switch

You couldn't find one? There are a whole bunch of rc websites. Here's one with cameras http://www.nitrorcx.com/fpv.html Also robot shops have a lot of that.

True, $77 is not exactly a fortune But I'm just not sure what a normal budget is for rc tank wifi cameras nowadays

Another alternative is to keep the baluns in the power supply if there's rokm and then run coax patches from there. With this setup, you'd either have to make up your own coax patches using female bnc connectors at the balun end or you'd have to use barrel bnc couplers.