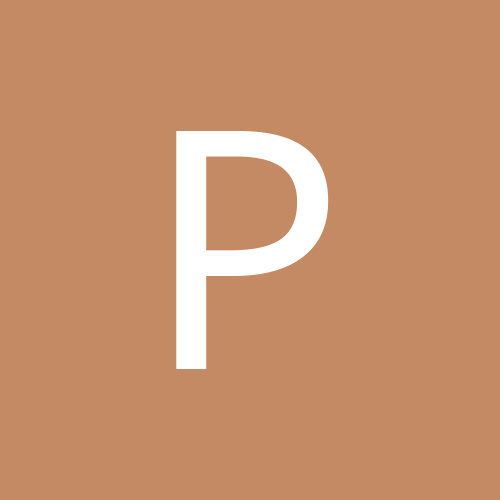 Content Count

150

Joined

Last visited
Community Reputation
0
Neutral
About ptzguy

Eneo DCR 32N software needed urgently, SmartGuard software and drivers. This unit has IDIS X016A capture cards installed so maybe other software is available and would work. Spent nearly 2days scouting around online but nothing substantial found so any help would be greatly appreciated...

Anyone know the i-phone and/or android app. required for the Teknotronic DVR's?? Many thanks in advance...

You're in the US though, shipping would be a killer... anyhow, found an uk/irish supplier selling bcs(dahua) dvr's at rock bottom prices. can't fault any of their gear and occasionally get a freeby thrown in(that's what i like!). QUALITY ip cameras too, none of that cheap plastic trash, but then again you get what you pay for!! securitysupplies.ie

POST CLOSED Wanted: New/Used IP Video Server Preferably 1x 16ch or 2x 8ch Price does matter Or New 32ch+(16ch's analogue max.) Hybrid PC-based NVR/DVR Price does matter NOT Geovision or other 'paid' software ONVIF 2.0 compatible Shipping to R.O.I. required if overseas Any pointers or suggestions will be welcomed gladly.

Bang-on! Thank you Squarelzzz - much appreciated! " title="Applause" />

did this fix the issue as i've just spent near 3hrs without success? same problem - defished(aspherical view) is 100% quad view you cant lift up the view enough and i'm losing, i'd say, more than 30% fov had a look everywhere, went into cam settings(internal and software) but dont recal seeing any 'red circle or line' help please??!! ...a screen shot would be great!!

Yup, the overall improvement after using the roasted sunflower seeds is astonishing, you would think it was a 5mp camera!

Hello Philip, I sent you an email, where have you gone to?! I think you're referring to the metal micky on my profile picture/avatar!!! It's the Everfocus ED2250S/P Indoor Speed Dome connector cable I'm looking for please!! Uploaded with ImageShack.us

Just to point out Peter that the seller has only 25 feedback, located in Istanbul, and has 18 available ... And my reckoning of $375 = 287euro... And the camera is only 1MP... I think I'll give it a miss, good luck to whoever chances their arm and makes a purchase though, I'm sure it's a great camera!

...Yes, it's the indoor ptz ed2250s/p.. pic to follow...

Anyone happen to have the connector cable for the Everfocus ED Series Speed Dome? It's for the 2250 but other models also carry the same cable. I know there will be one sat there somewhere in someone's garage so please have a quick look!

Please could someone(UK/Ire) pm me competitive prices on the following 16ch capture cards: GV-1120 100fps GV-1240 200fps GV-1480 400fps I may also be interested in used Geovision equipment if you have it...

Happened to me last week on a Qvis Atlantis! Check all these ports are open and correct in DVR's settings: HTTP/WWW: 80 TCP: 37777 Mobile: 37778 Network settings --> Advanced --> Mport(or)Mobile port 37778 Mobile app.(vMEye, MeyePro HD) port 37778 Remember: If your phone is inside the local network use the 192.18.xxx.xxx address. If your phone is outside the network(3G, GPRS etc.) use you static IP address. G'luck.